Future Earth B.V.

makes development easy and quick.


Over
Future Earth B.V., the software development company We work with modern technologies. Want something cutting edge. No problem, with Future Earth B.V. everything is possible!!.
Future Earth B.V. makes several solutions for specific markets. But we also provide consulting and assistance in development.
Technology
Java 15 en 17
Gwt
J2EE backend
Rest interfaces
Soap interfaces
Completely browser based applications
Our customers say

Reserve a Table
Reserve a Table is an online reservation system for Restaurants.
Reserve a Table is a professional reservation system for restaurants. Future Earth B.V. does all software maintenance and cooperates in realizing solutions.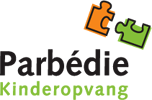 Parbedie KinderoPvang
Wishes for our organization are seriously considered and implemented.
Small changes/wishes are immediately updated in the new version. Haiho has no restrictions on the number of users. Also important: in practice, the use of Haiho leads to huge cost savings, such as handling costs, stamps and writing paper!

Kidstalent
Kidstalent is a young company that provides various forms of childcare in the Brabant Kempen region.
Since a few years, the company makes use of the software of Haiho. Stefan Beekveld from Kidstalent has been involved when it comes to the use of the software system since the very beginning and he is very pleased about the developed software, ready to use! Ideal for childcare organizations.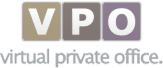 VPO
If you want a server for yourself but still want to let us take care of it, we work together with VPO.
VPO: Professional automation without large investments. A workplace for a fixed monthly fee. Call it ICT outsourcing or unburdening. Automation should be just a tool for you. Just work anywhere without being concerned with the underlying technology. VPO ensures your complete automation.